PASTORAL STAFF
Mike Clements, D.Min., Pastor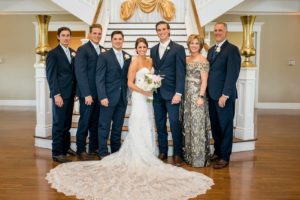 Pastor Mike Clements was raised in the Houston area, and began a relationship with Jesus Christ when he was 17 years old. Mike earned a Bachelor of Arts in Psychology with a minor in Speech Communications from Texas State University (formerly Southwest Texas State University) in the early 80s, and has a Master of Divinity degree from Southwestern Baptist Theological Seminary. He recently completed a Doctorate of Ministry degree from Gateway Seminary (formerly Golden Gate Baptist Theological Seminary). Click
HERE
to view Pastor Mike's final project.
Mike married Allison (Hodo) in 1990, and they are the proud parents of four sons. Micah is a graduate of the University of Houston and lives in San Antonio. Drew graduated from Baylor University and the law school at the University of Texas; Drew and Michelle (Cook) live in the Austin area. Luke graduated from the University of Hawaii where he was a member of the Rainbow Warrior Football Team and lives in San Antonio. Gunter graduated from Houston Baptist University and is studying law in Louisiana.
The Clements family has served at First Baptist Church in Floresville since February of 2001. Mike enjoys exercise, and can often be found at the gym in the early hours of the day on the rowing machine. Pastor Mike enjoys reading, walking while listening to the BIBLE.IS app on his phone, and making new friends.
Terry Smith, Minister of Music / Senior Adults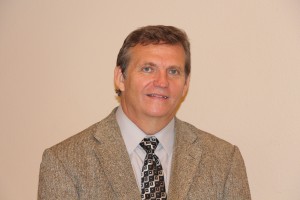 Terry serves as the Minister of Music/Senior Adults at First Baptist Church, Floresville. After touring with Friendship Ministries from 1979-80, he felt called into full-time ministry. Terry has served in several Southern Baptist churches including the cities of Bishop, Falfurrias, Greenville, Austin, Pleasanton and Floresville. He received his college education at Texas A&M in Kingsville, Texas, and Texas A&M in Commerce, Texas. Terry was born and raised in Pleasanton, Texas. He is happily married to his wife, Sandra, and has two precious daughters, Bethany (husband Andrew) and Rachel (husband Steven), and a granddaughter, Audrey.
Matt Keller, Family Life Minister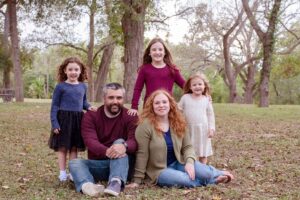 First Baptist Church is thrilled to have Matt Keller serve as our Pastor to Families. Matt is a graduate of Louisiana College, and has two masters degrees from Southwestern Baptist Theological Seminary. Matt is originally from Indiana, but got to Texas as quickly as he could. He is husband to Lyndi, and father to three daughters: Naomi, Amelia, and Eliza.
Penny Smith, Office Manager
Christie Davis, Family Ministry Assistant
Rosa Beltran, Custodian
Deacons
If you don't know who your deacon is, please contact the church office. Our Deacons are: David Arispe, Ron Bluff, Chris Coats, Bob Etheridge, Danny Fenner, Bob Herndon, John Long, Shaun Murray, Bill Perry, Carter Thomas, Ron P. Tipton, Ronald T. Tipton, and Bob Whitley